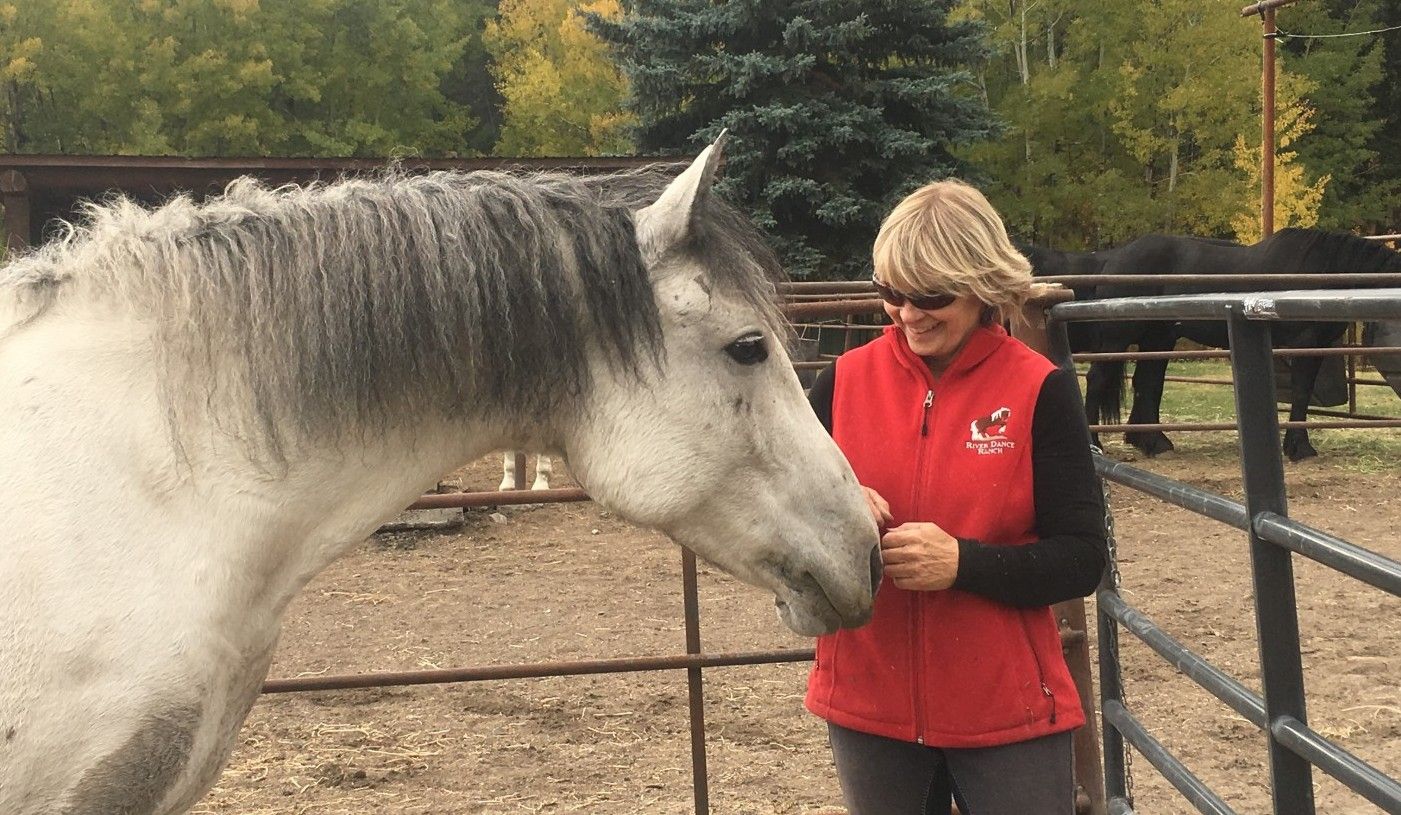 'People may have tragedies in life, but it is their ability to choose their reactions that give them freedom. '
-Viktor Frankl
Freedom Horse Farm, Inc. is a non-profit 501(c)(3) organization. We rescue horses from poor conditions and overpopulation and find a use for them. We use the training techniques of classical dressage to educate and rehabilitate our horses. Dressage is the oldest, most technical style of training horses and is one of three equestrian disciplines in the Olympics.
Freedom Horse provides equine assited mental health therapy using our rescued horses. The powerful, grounded nature of horses supports people suffering from depression, anxiety, trauma, grief and relationship problems. Our therapy horses come from backgrounds of neglect and abuse and have a unique aptitude to identify and connect with people with similar hardships. Clients learn techniques of dressage and natural horsemanship in their their therapy sessions to communicate with the horses to help heal their deep emotional challenges.   
Read some of the stories below about the horses we have had the privilege to work with so far. 
Piggy Bank
The little black pony was colicing, but the owners did not bother to call the vet. They said, "let her die." The told me the little mare was a "killer pony" that attacked kids and tried to swipe them off on the fence or buck and bolt until she got them off her back, and should probably be put down anyway. I took one look at the pony's bitter eyes and curled up corners of her nostrils and knew that she was a beautiful, simply misunderstood horse. After proper medical treatment, within nine months of love and training, the little mare was happily packing little kids around a jumping course, and found her forever home with a ten year old boy in Arizona.
Huckleberry
Huck was rescued from a seven acre drylot that had over 100 horses on it, all starving to death. The little pinto horse had been used in Mexican rodeos as an amateur bucking horse. He hated people, to say the least, and most certainly hated them on his back. I adopted Huck and found him to be a very talented jumper. After three years in dressage training, I found Huck a perfect home with an eight year old girl who literally had to be pulled off his back as it was getting dark out because she and Huck would have loved to stay together cantering around the yard all night.
Crystal
Some ranchers had traveled to Washington to buy a Quarter Horse. Crystal was standing in a tiny pen up to her knees in mud and poop. The horse seller asked if they would "take that one too." It's owner had been breeding horses, but went bankrupt and abandoned it. The ranch owners took it back to Montana and turned it loose on their rangeland. I drove out miles of dirt roads to pick her up and give her a useful home. They warned me, she had never been handled in the five years she had been out there, except once when she was roped in an attempt to give her shots. Again, I found the corners of her nostrils wrinkled tense with bitterness. But, with love, attention, and chiropractic work to get her sound, Crystal warmed up in a matter of weeks. With only two years of dressage training, she is gaining confidence with leaps and bounds, and has immense physical talent, showing promise of being an upper level dressage competitor.
Mo
A student of mine called and asked if I was willing to take a horse she had heard about that was headed to auction the following week. The owner had tried to break the horse as a three year old and got bucked off, landed on a log and broke her back. After letting the horse sit in a field for three more years and become lame with founder, she decided the "dangerous" horse was worthless. In meeting Mo, I could instantly see that this horse was massively misunderstood and was as sweet and gentle as the white cream puff he looked liked. With proper farrier and vet care to drain abscess and strengthen his feet, Mo became sound. And after only a year of being property started and trained in dressage, he successfully showed at Rebecca Farms. Mo lives and competes with his dream partner, Sky.
Tilly
 Farriers are a great source of information in the horse world. My farrier gave me the number of a farm owner he had caught wind of who had some horses in a scrapyard in very poor condition. A tan and white mare with globs of hair falling out and covered in lice looked to be in the worst shape. I brought her home and spent two years educating and loving her. When it was time for her to find a home, my heart ached for months having to part with this beautiful sweet animal.
 Vinny, Annapurna, Tsuga, Fly, Freddie
 These horses came to me through an organization that rescues racehorses. The careers of racehorses are short lived. At about 5 years old, when the horses are done racing, they are often sold to slaughter. I brought each of these Thoroughbred ex-racehorses to my farm and spent various lengths of time helping them break bad habits and insecurities learned at the racetrack, gaining strength and soundness through dressage work and found each of them wonderful homes where they have a purpose.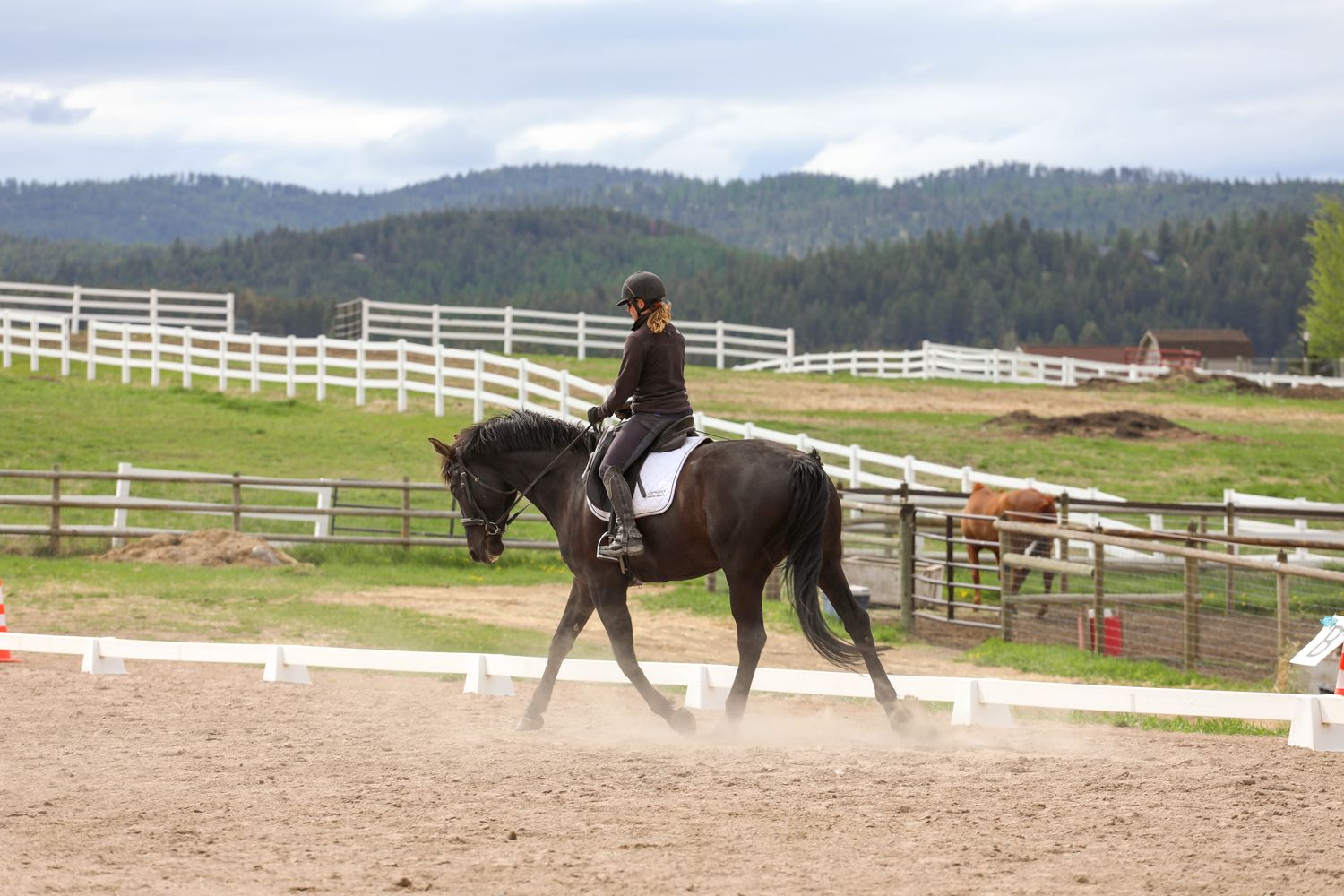 "I have always been criticized for not buying good and sound animals for myself, as other masters do. But to educate such an animal teaches the rider nothing. It is too easy. The master does not prove his own ability nor the practical usefulness of his art by training horses already made nearly perfect by nature. The test of his science and his utility lies in his ability to correct the natural defects of an ordinary animal and make it useful." 
~ Henri L. De Bussigny, 1922.
To assist horses and humans in achieving freedom through rescue, rehoming and healing.
Like Freedom Horse on Facebook